Tee Time Reservations for play may be made up to 14 days in advance for NSGC members and up to 7 days for other players. North Sound Golf Club's professionals are the most highly experienced instructors on the island and have experience with all ages and playing abilities. So, whether you're a Cayman resident or visiting the island, our PGA Golf Professionals are here to help you sharpen your skills.
Professional instructors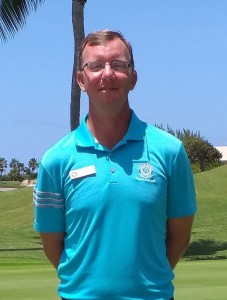 John Taylor
Head Golf Professional
John comes to Grand Cayman with 15 years of experience in the golf industry. After graduating from the Golf Academy of the Carolinas in 2006, John spent time working at Barefoot Golf Resort in Myrtle Beach, South Carolina before moving to North Carolina to become an Assistant Professional at the Clubs @ St.
James Plantation. During his time at St. James, John gained experience in tournament operations, managing and operating hundreds of events ranging from small member tournaments to professional tour and Division 1 college conference championships. In addition to tournament experience, John developed a passion for teaching, becoming one of the most trusted instructors of a large group the facility offers. John brings that same passion for teaching to Grand Cayman. He believes in a holistic approach, tailoring instruction to each students unique set of skills in order to help each student achieve their goals. When not at the course, John spends much of his time watching and playing many other sports.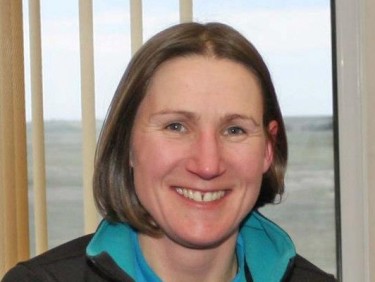 Sarah Walton PGA
Assistant Golf Professional
Sarah comes to Cayman and North Sound Golf Club with 12 years of professional experience in the golf industry.
Sarah, originally from Accrington in Lancashire, graduated from the University of Bimingham with her degree in Golf Studies in 2012. As a testimony to her distinct talent while acquiring her PGA qualification, Sarah was named PGA Assistant of the Year in 2013. She most recently served as the head golf professional at Belton Park Golf Club in Grantham, Lincolnshire, UK, where she did both coaching and initiatives like introducing novices to golf alike. When not at work, Sarah finds enjoyment in playing golf, staying active in the outdoors, enjoying good food and drink and supporting her local pro football club Blackburn Rovers! Sarah looks forward to integrating into our welcoming island with her husband and the lovely warm weather it has to offer.
Need more info?
Send us any questions, we look forward to chatting to you about our golf community!